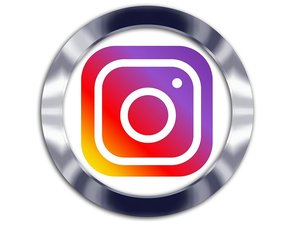 Move over Facebook. Where teens are concerned, Instagram reigns supreme, according to a recently published survey.
Piper Jaffray has been tracking how teenagers use the internet for nearly twenty years, and the second report of this year has some interesting findings indeed.
Here are the highlights:
85 percent of teens report using Instagram at least once a month, up from 79 percent in the fall of 2016.
84 percent of teens report using Snapchat at least once a month, up from 80 percent in the fall of 2016.
Just 36 percent of teens report using Facebook at least once a month, down from 52 percent in the fall of 2016.
In terms of their favorite social media platforms, here's how things look as of this year:
Snapchat in first place with 46 percent
Instagram in second place with 32 percent
Twitter a distant third with six percent
Facebook fourth with just five percent
Interestingly, more teens still use Instagram, but the survey revealed that when the teens were asked which platform they prefer, Snapchat still wins the day.
The survey revealed the reason behind the seeming disconnect.  Instagram is the social media channel of choice when it comes to brand engagement of teens, with an overwhelming majority of teens preferring to be contacted by brands via Instagram.
It should be noted, however, that Snapchat is improving in this regard, but industry insiders are doubtful that Snapchat will be able to overcome Instagram's dominance in brand engagement. This is because Instagram has been focusing heavily on improving engagement with the youngest cohort of the teen set.
Unless the company makes a major misstep in handling that segment of the demographic, they're unlikely to lose them in the longer term.  Meanwhile, Facebook has become the bastion of older users.  Mom and dad check their Facebook accounts.  Teens check Instagram.
If your business markets products to teens, this is good information to know.  If you don't have a robust presence on Instagram, then your social media isn't doing as much for you as it could be.