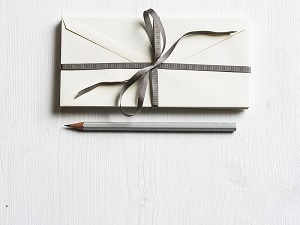 The hacker who calls himself 'Gnosticplayers' has been busy and prolific.  Over the years, he's sold more than one billion user accounts on the Dark Web.  His most recent product is more than ten million user records for the social planning and e-invitations service, Evite. ZDNet researchers first discovered the data for sale on the Dark Web back in April of this year, and at that time, reached out to the company to inform them.
For reasons unknown, Evite was slow to respond and did not formally admit to the hack until nearly two months later.
Despite their sluggish response, as of now, the incident has been published on Evite's blog, along with a few details.  According to the official statement, the incident has been traced back to malicious activity starting on February 22nd, 2019.  Additionally, they announced that "potentially affected information could include names, usernames, email addresses, passwords, and, if optionally provided to us, dates of birth, phone numbers, and mailing addresses."
At this point, we don't know if the ten million records already put up for sale on the Dark Web represents all of the data that Gnosticplayers made off with, or if we'll be seeing more in the weeks and months ahead. Apparently the data did not include Social Security Numbers or payment information of any kind, which is as close to a silver lining as one is likely to see in situations like these.
As is common after a data breach, Evite indicated that they were working with law enforcement and engaged the services of a third-party security company to assist them with the investigation. As part of the overall remediation effort, they were force-resetting all user passwords.  If you use the site, don't be surprised when you're prompted to reset yours at your next login.
Overall, we're a little underwhelmed by the company's response.  At this point, we've seen enough of these kinds of incidents to know what to expect. The company's unaccountable delay in acknowledging the incident has us scratching our heads.  In any case, it's now common knowledge, so if you use the site, be aware. You may be on the receiving end of phishing emails and other attempts to gain access to an even greater amount of your personal information.